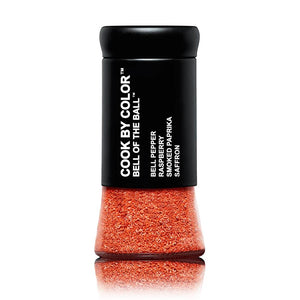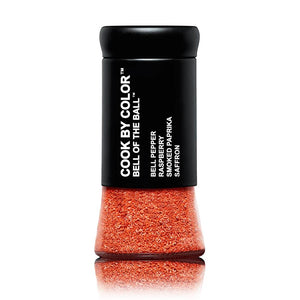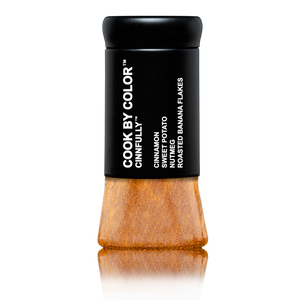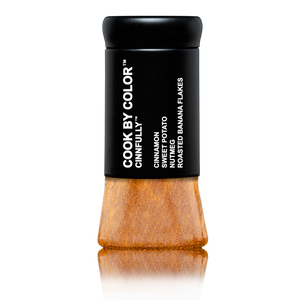 On Sale
0 To 165 Degrees
0 To 165 Degrees Grill Set:
Ginger Tease Seasoning
Bell Of The Ball Seasoning
Cinfully 

Seasoning



Clean Label Nutritional Facts: 100% Natural, 0 Calories, 0 Sodium, 0 Gluten , 0 MSG, 0 GMO, 0 Additives, 0 Preservatives.
Where there's smoke, there's fire and where there are juicy flavors slow cooking together under the aroma of smoke, there's Cook By Color's organic and natural seasonings. Making every charred tip full of robust heat and your unique grilling flavor.  
Goes Great With: Beef, Seafood, Chicken, Turkey, Pork, Cabbage Steaks, Potatoes, Corn, Guacamole, Pineapples, Watermelon, Artichoke and Roasted Vegetables.
BELL OF THE BALL™: Is no damsel in distress when it comes to the grill, her high-profile set of ingredients is a flaming mix of bell peppers, raspberries, smoked paprika, and saffron that takes your grill on a sexy smokey journey.
GINGER TEASE™:  BBQ'ing and showing a little bit of oxtail, flashing a little bit of chicken breast & thigh, and revealing a little bit of pork belly pleasures the senses. With a perfect splash of ginger that entices the turmeric, sweet carrot, and lemon, that does more than just turn up the heat.
CINNFULLY™: Pleasure, desire, and dance with the fire will make each flaming step heavenly and delicious. Take a turn with organic cinnamon, a spin with sweet potatoes, a dip with nutmeg, and a ball step change-up with roasted banana flakes. Allow your tastebuds to dance the night away.