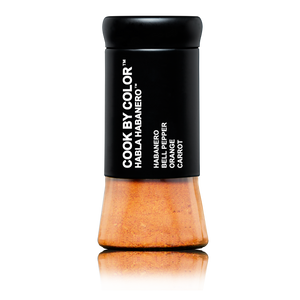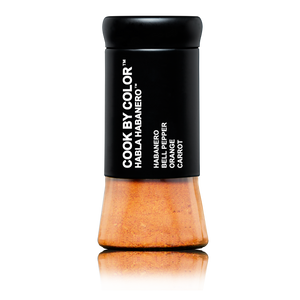 On Sale
Fire Flavor
Fire Flavor Grill Seasoning Set: 
Habla Habanero Seasoning
Ginger Tease Organic Avocado Oil

Habla Habanero Organic Agave Elixir
Clean Label Nutritional Facts: 100% Organic, 0 Calories, 0 Sodium, 0 Gluten , 0 MSG, 0 GMO, 0 Additives, 0 Preservatives 
Heat 🔥 Heat 🔥 Heat 🔥 bring on the fire, the ambers, the flavors and the sweetness of Cook By Color's organic and all natural cheat code to the grill. 
Goes Great With: Beef, Seafood, Chicken, Turkey, Pork, Cabbage Steaks, Potatoes, Corn, Guacamole, Pineapples, Watermelon, Artichoke and Roasted Vegetables.
HABALA HABANERO™: Between the heat of the seasonings, the sweetness of the agave, and the hot drips of the oil creates a sweet roasted fire of flavors. That roasted heat against the pork belly, chicken breast, tomahawk steak and fish fillets makes every bite sweeter. The heat from the organic peppers and the sweetness from the oranges and sweet carrots, flavor everything on the grill.
GINGER TEASE™:  BBQ'ing and showing a little bit of oxtail, flashing a little bit of chicken breast & thigh, and revealing a little bit of pork belly pleasures the senses. With a perfect splash of ginger that entices the turmeric, sweet carrot, and lemon, that does more than just turn up the heat.