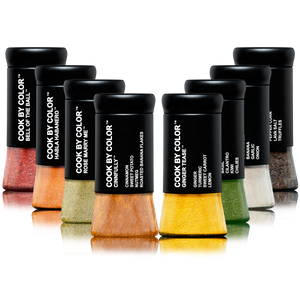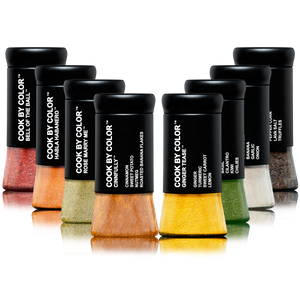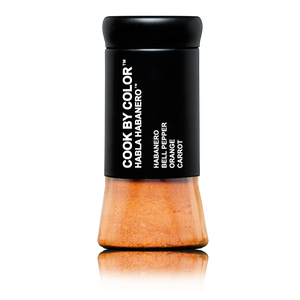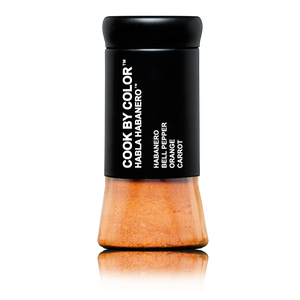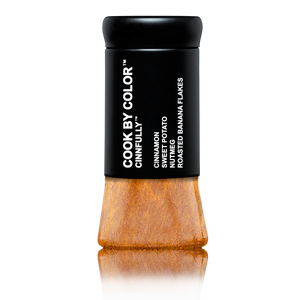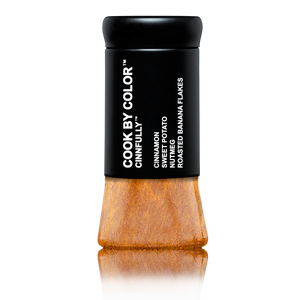 On Sale
Eat The Rainbow
Eat The Rainbow Seasonings Set:
Bell Of The Ball Seasoning
Habla Habanero 

Seasoning

Rose Marry Me Seasoning
Cinnfully Seasoning
Ginger Tease Seasoning

Me, Myself and Lime Seasoning

Mushrooming Around Seasoning

Sassy Me

Seasoning
Clean Label Nutritional Facts: 100% Natural, 0 Calories, 0 Sodium, 0 Gluten , 0 MSG, 0 GMO, 0 Additives, 0 Preservatives.
Taste the rainbow, eat the rainbow. Simply put, eating the rainbow involves eating fruits and vegetables of different colors every day, which happens to be inside of each bottle of Cook By Colors set of organic and all-natural flavors.
Goes Great With: Beef, Seafood, Chicken, Turkey, Rice, Vegetables, Pasta, Soups, Salads, Tacos, Vanilla Ice Cream, Sauces & Broths, Pizza, Fruit, Potatoes and Salads.
(WHITE) Mushrooming Around™: Is an unexpected burst of flavors that makes you smile when you smell the white mushrooms, sweet banana, crushed garlic and a dash sweet white onion. Perfect for those moments when your mood needs a little pick me up or when you want to nestle in from a rainy day. 
(GREEN) Me Myself & Lime™: is not a flavor that you keep to yourself, it must be shared. The punch of Lime, Chilies, Basil, Cilantro and Kiwi will burst in your mouth with every bite. 
(BROWN) Cinnfully™: Is a delicious guilt-free organic gourmet seasoning blend of Cinnamon, Sweet Potato, Nutmeg, and Roasted Banana Flakes, guaranteed to keep you in heavenly bliss with every bite. 
(YELLOW) Ginger Tease™: Is that perfect splash of ginger that teases you to beg for more. In combination with the flavors of Ginger, Turmeric, Sweet Carrot and Lemon luring you in with each mouthwatering flavor. 
(ORANGE) Habla Habanero™: will definitely have you speaking in another language. The language of I know what I'm doing in the kitchen. With combinations of the heat of the Habanero and the sweetness of the Oranges and Carrots and the savoriness of the Bell Pepper, you'll always communicate flavor and love.
(RED) BELL OF THE BALL™: Is no damsel in distress when it comes to the grill, her high-profile set of ingredients are a flaming mix of bell peppers, raspberries, smoked paprika, and saffron that takes your grill on a sexy smokey journey. 
(GREEN) ROSE MARRY ME™ is committed to a lifelong journey of delicious moments and excitement as the Rosemary, Chives and Green Mango takes your food on a honeymoon your tastebuds won't forget. 
(BLACK) Sassy Me™ Gourmet Salt Blend allows you to get down with your sassy self. With a sophisticated blend of Truffles, Sesame Seed, Pepper Corn and Hawaiian Lava Salt you will give any dish a dash bravado.