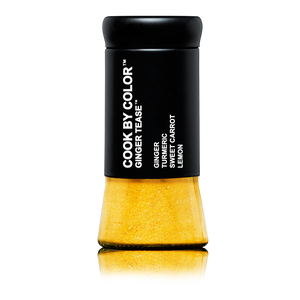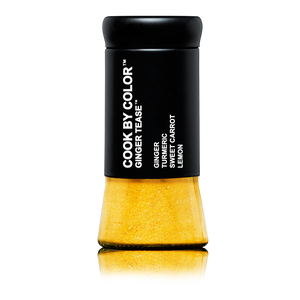 On Sale
Curb Your Enthusiasm
Curb Your Enthusiasm Diet Set:
Ginger Tease Seasoning
Bell Of The Ball Seasoning
Habla Habanero Avocado Oil
Clean Label Nutritional Facts: 100% Natural, 0 Calories, 0 Sodium, 0 Gluten , 0 MSG, 0 GMO, 0 Additives, 0 Preservatives 

Get fit and enjoy the fruits, vegetables, herbs and spices of all of your hard work. Just because you are on a diet doesn't mean you have to curb your flavors. Cook By Color's organic and natural seasonings allows every bite to be as healthy and flavorful as your expectations are.
Safe for cooking in high temperatures and great for salad dressings, Organic Cold-Pressed Avocado Oil is a nutritious source of healthy monounsaturated omega-9 fatty acids and antioxidants.
Goes Great With: Oats, Quinoa, Whole eggs, Leafy Greens, Fish, Vegetables, Lean Beef & Chicken, Boiled Potatoes, Tuna, Beans & legumes, Soups, Cottage Cheese, Avocados, Apple Cider Vinegar, Nuts, Whole Grains, Chia Seeds, Yogurts and Fruits. 
Habla Habanero™ Organic Avocado Oil: will definitely have you speaking in another language. The language of I know what I'm doing with my health. With combinations of the heat of the Habanero and the sweetness of the Oranges and Carrots and the savoriness of the Bell Pepper, you'll always communicate flavor and health.
Ginger Tease™: Is that perfect splash of ginger that teases you and begs for more items to be sprinkled on. In combination with the flavors of Ginger, Turmeric, Sweet Carrot and Lemon luring you in with each mouthwatering flavor. 
Bell Of The Ball™: Is no damsel in distress when it comes to the health, her high-profile set of ingredients are a dieters mix of bell peppers, raspberries, smoked paprika, and saffron that takes your meal prepping on a sexy healthy journey.