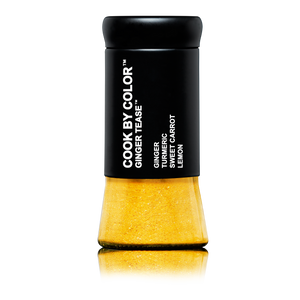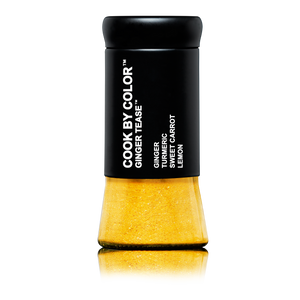 On Sale
My Little Chef
My Little Chef - Kid's Seasonings Set:
Ginger Tease Seasoning
Berry Good For Me Seasoning

Say She Ate It 

Seasoning

Sassy Me

Seasoning



Clean Label Nutritional Facts: 100% Organic, 0 Calories, 0 Sodium, 0 Gluten , 0 MSG, 0 GMO, 0 Additives, 0 Preservatives.
Calling all future chefs, we have exactly what you need to take your culinary skills to the next and to help you stay inspired, creative, curious, and above all deliciously healthy. Cook By Color's organic and all-natural flavors is easy to use in 2 easy steps; 1 - season and 2 - garnish. 
Goes Great With: Cereal, milk, Pizza, Fruit, Mac & Cheese, vegetables, popcorn, yogurt, hot dogs, hamburgers, salads, desserts, parfaits and so much more.
Me Myself & Lime™ is not a flavor that you keep to yourself, it must be shared. The punch of Lime, Chilies, Basil, Cilantro and Kiwi will burst in your mouth with every bite.
Ginger Tease™: Is that perfect splash of ginger that teases you to beg for more. In combination with the flavors of Ginger, Turmeric, Sweet Carrot and Lemon luring you in with each mouthwatering flavor. 
Sassy Me™: Gourmet Salt Blend allows you to get down with your sassy self. With a sophisticated blend of Truffles, Sesame Seed, Pepper Corn and Hawaiian Lava Salt you will give any dish a dash bravado.
Cinnfully™: Is a delicious guilt-free organic gourmet seasoning blend of Cinnamon, Sweet Potato, Nutmeg, and Roasted Banana Flakes, guaranteed to keep you in heavenly bliss with every bite.