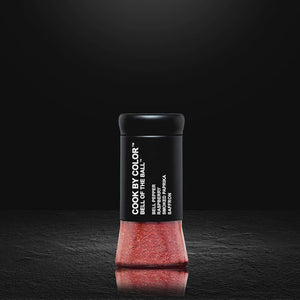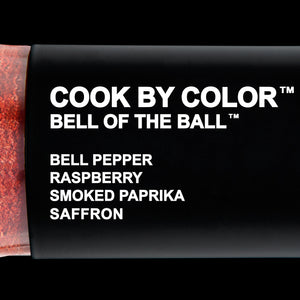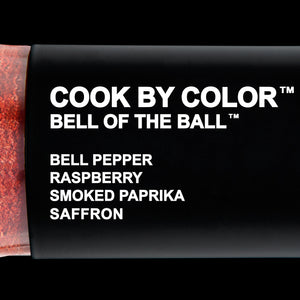 On Sale
Bell Of The Ball™ Gourmet Seasoning Blend
Clean Label Nutritional Facts: 100% Natural, 0 Calories, 0 Sodium, 0 Gluten , 0 MSG, 0 GMO, 0 Additives, 0 Preservatives 
Bell Of The Ball is a high-profile set of flavors that will stand out and shine. With a stylish mix of Bell Peppers, Raspberries, Smoked Paprika, and Saffron that takes your tastebuds on a luxurious ride of flavors.
Flavor Profile: A fresh pure pick of sweet, tangy, and savory yumminess.
Goes Great With: Pizza, Beef, Seafood, Chicken, Turkey, Rice, Vegetables, Pastas, Soups, Salads, Tacos, Vanilla Ice Cream, Sauces.