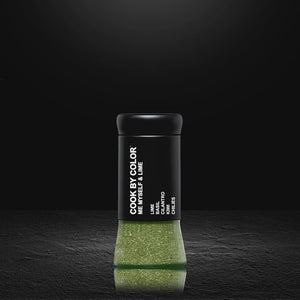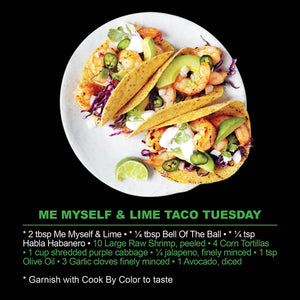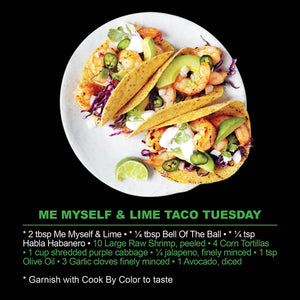 On Sale
Me Myself & Lime™ Gourmet Seasoning Blend
Clean Label Nutritional Facts: 100% Natural, 0 Calories, 0 Sodium, 0 Gluten , 0 MSG, 0 GMO, 0 Additives, 0 Preservatives 
Me Myself & Lime™ is not a flavor that you keep to yourself, it must be shared. The punch of Lime, Chilies, Basil, Cilantro and Kiwi will burst in your mouth with every bite.
Flavor Profile: A sexy pure blend of sweet heat and tangy herbs.
Goes Great With: Beef, Seafood, Chicken, Turkey, Rice, Vegetables, Pasta, Soups, Salads, Tacos, Burritos, Fajitas, Salsa, Vanilla Ice Cream, Popcorn.
Compliments well: in combination with any of the Cook By Color flavors.